The Highest Certified MgO Building Products
All-in Pricing, In Stock, Deliver Now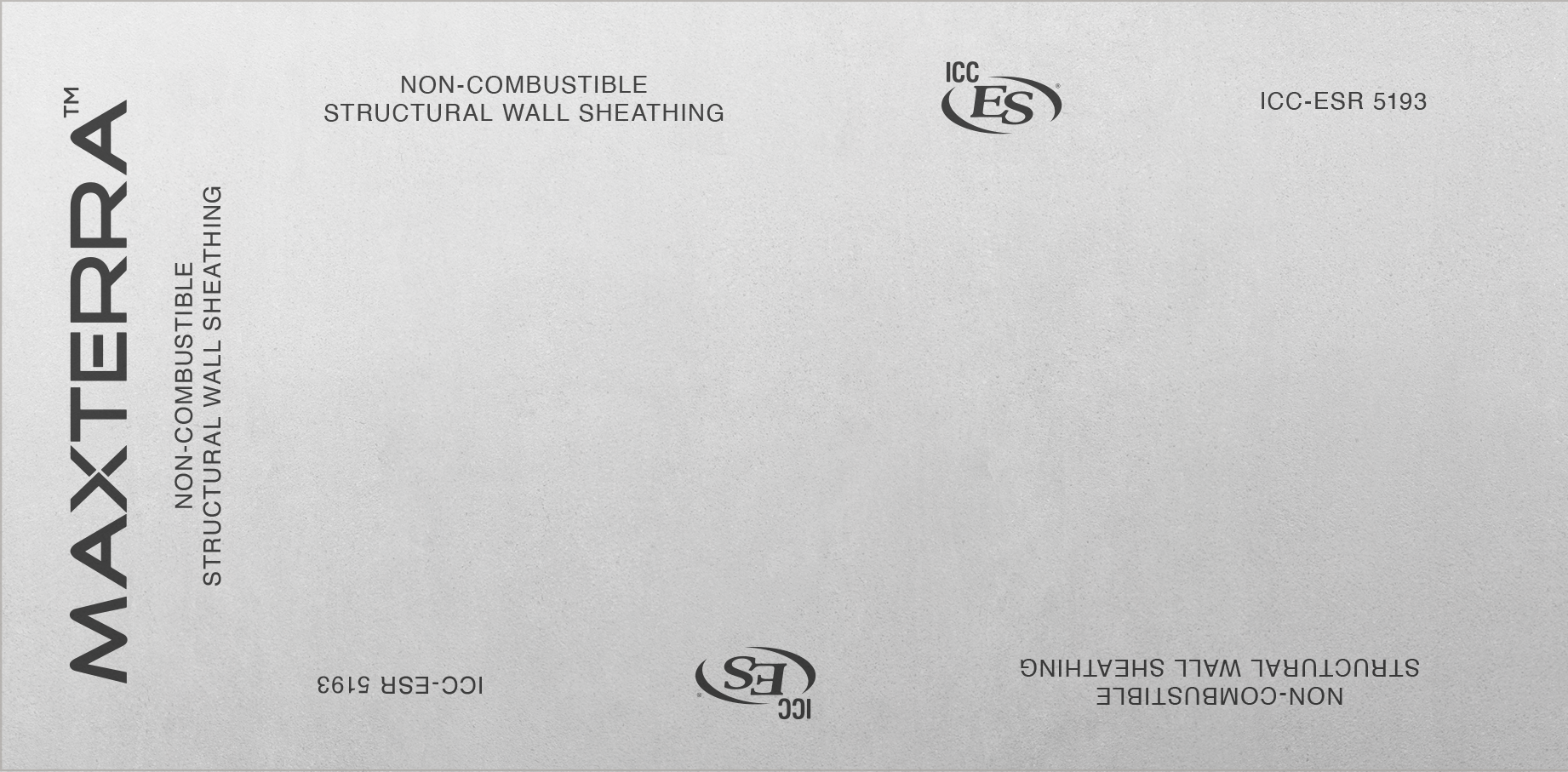 NG-RB-120410
CALL FOR PRICING
4' x 10' x 12mm (1/2 inch)
MAXTERRA Panel
In Stock and Ready to Deliver
---
10 foot is ideal for all applications

Exterior Sheathing

Interior Sheathing and Sheetrock Substitute

Price FOB NEXGEN Dock
MOST POPULAR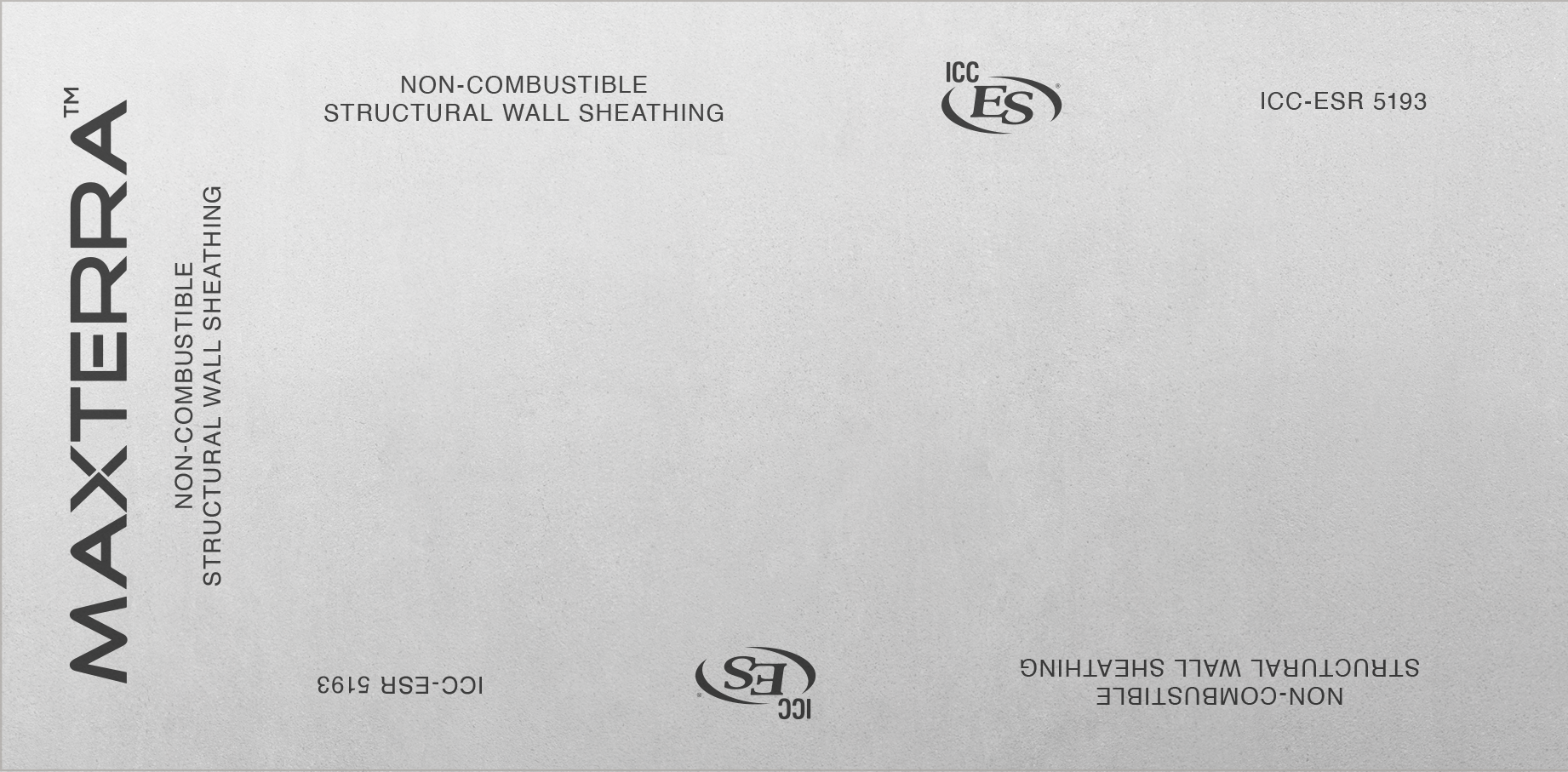 NG-RB-120408
CALL FOR PRICING
4' x 8' x 12mm (1/2 inch)
MAXTERRA Panel
In Stock and Ready to Deliver
---
8 foot is ideal for all applications

Exterior Sheathing

Interior Sheathing and Sheetrock Substitute

Prices FOB NEXGEN Dock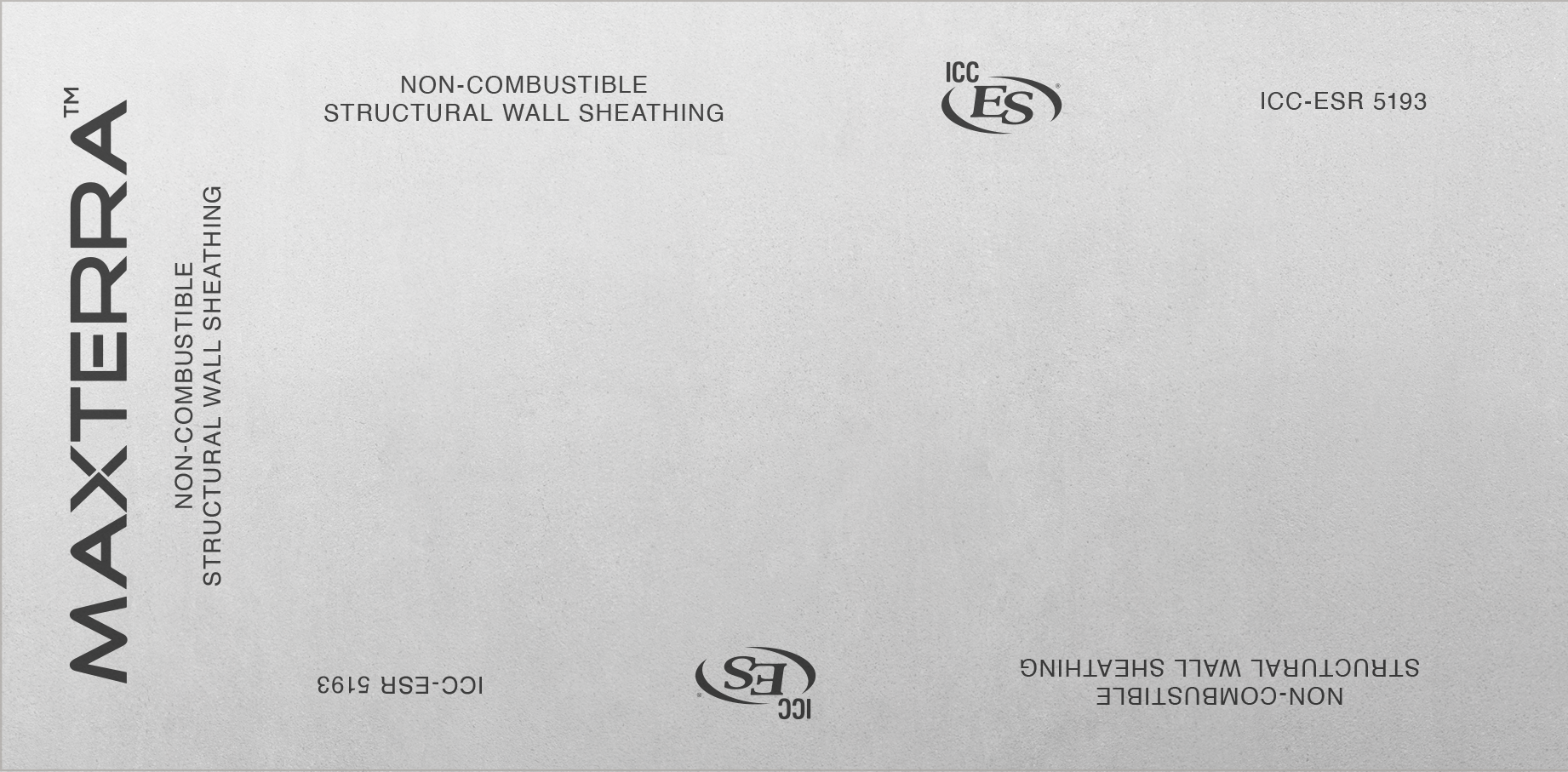 NG-RB-120412
CALL FOR PRICING
4' x 12' x 12mm (1/2 inch)
MAXTERRA Panel
In Stock and Ready to Deliver
---
12 foot for extra length applications

Exterior Sheathing

Interior Sheathing and Sheetrock Replacement

Price FOB NEXGEN Dock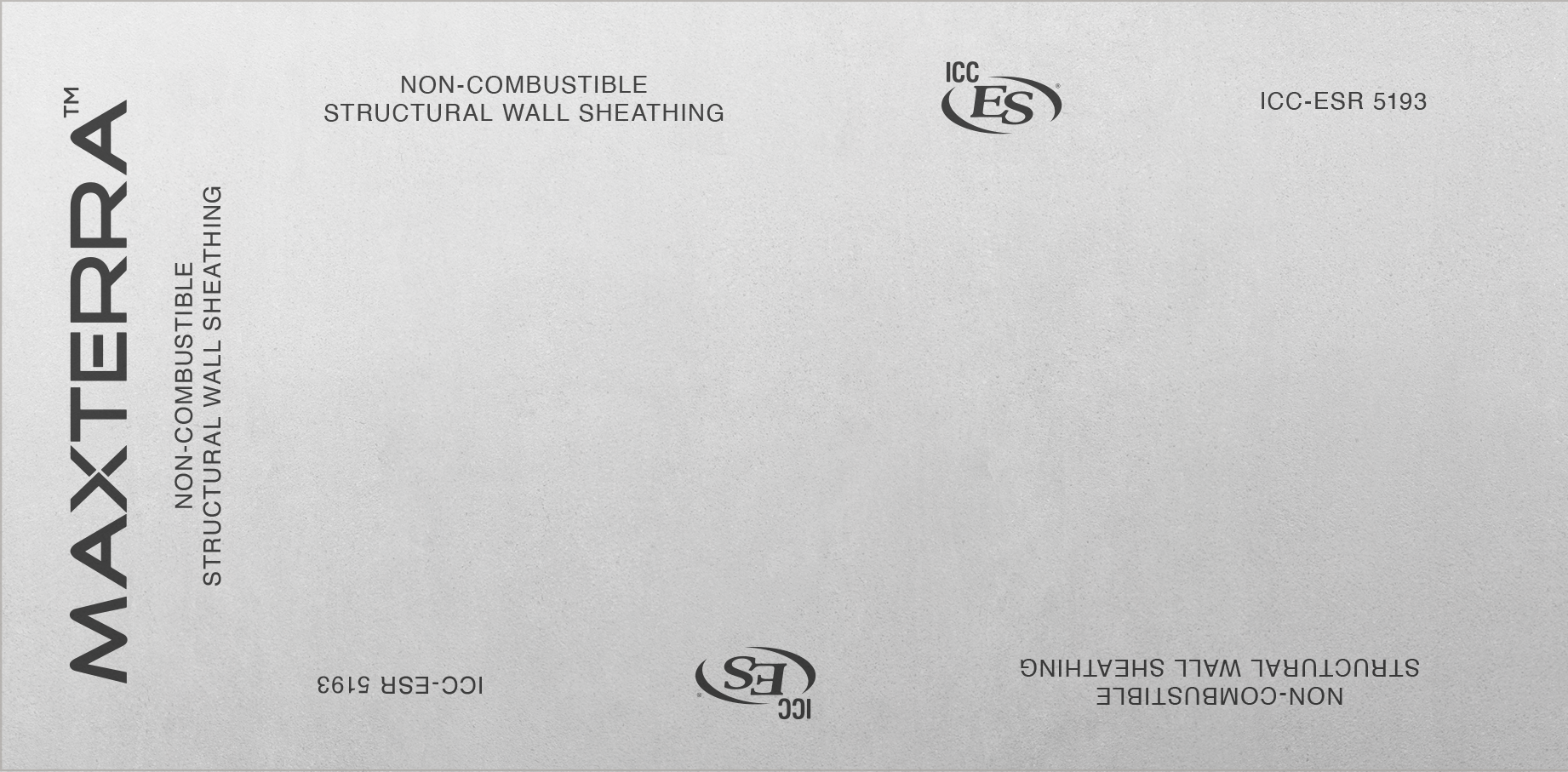 NG-SB-180408
CALL FOR PRICING
4' x 8' x 18mm (11/16 inch)
MAXTERRA Panel
In Stock and Ready to Deliver
---
Thicker panel for strength

Flooring Underlayment

Price FOB NEXGEN Dock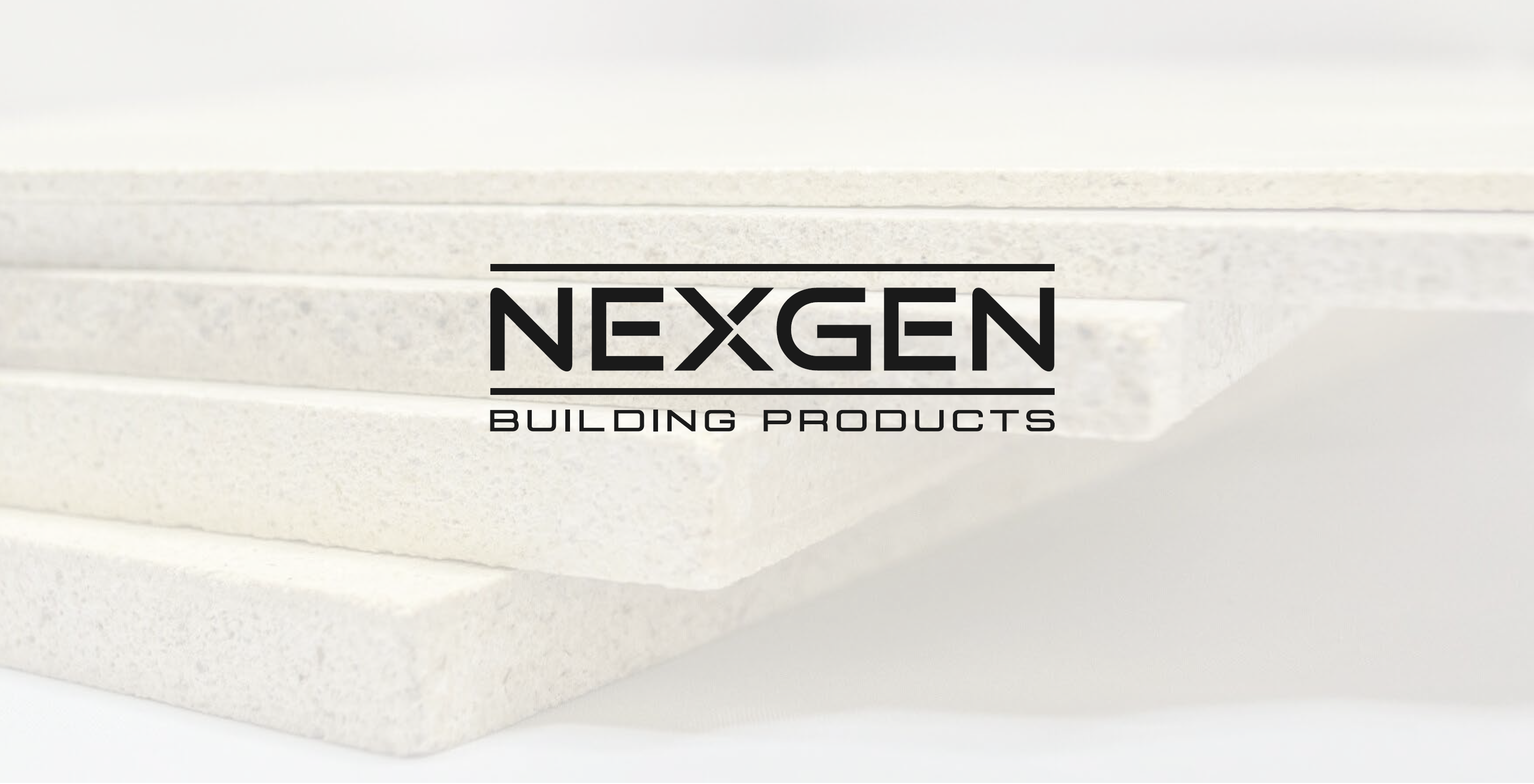 EG-SB-200408
CALL FOR PRICING
4' x 8' x 20mm (13/16 inch)
Ship lap board
In Stock and Ready to Deliver
---
Exterior Siding

Flooring Underlayment

Limited Quantities Available

Price FOB NEXGEN Dock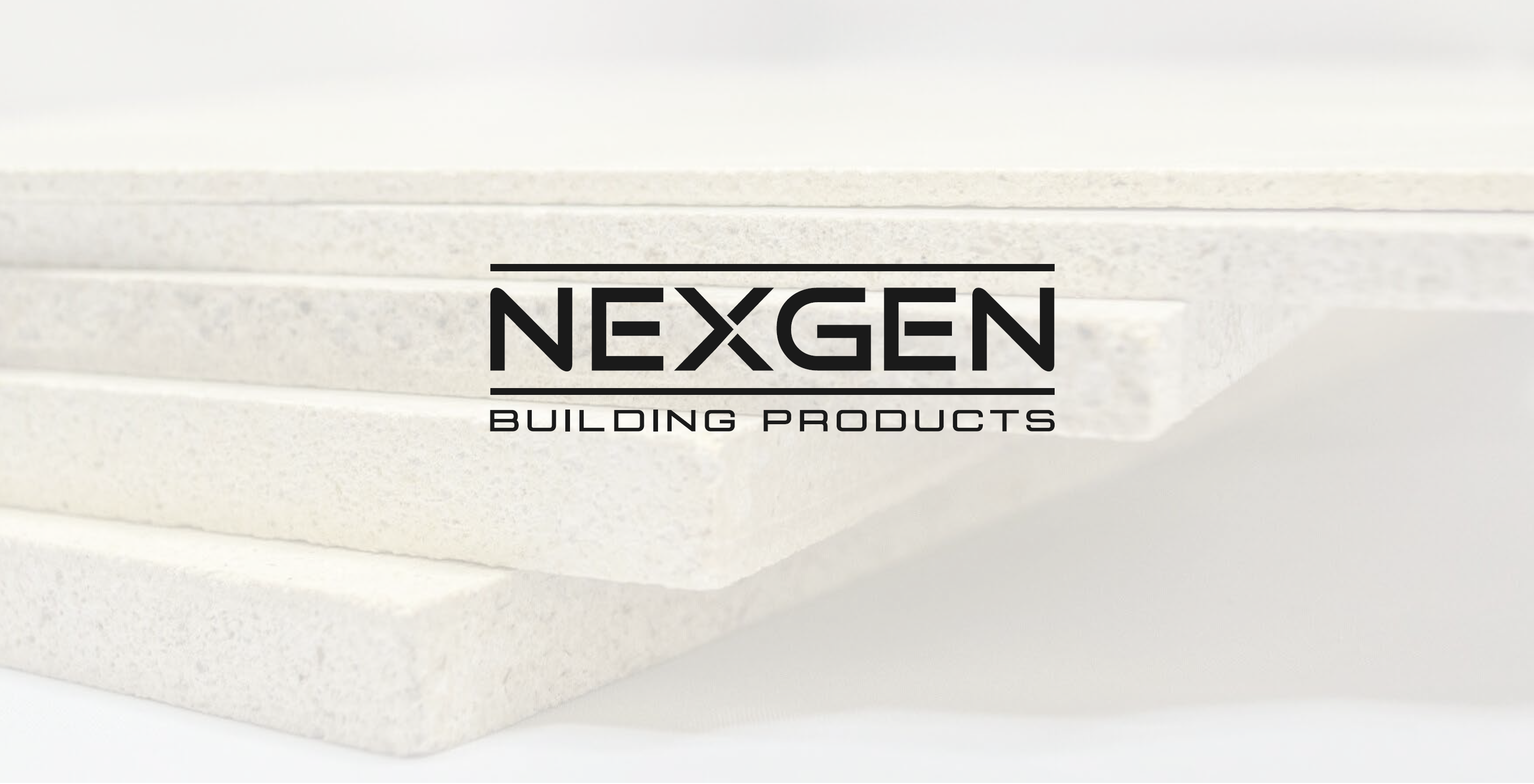 EG-SB-060305
CALL FOR PRICING
3' x 5' x 6mm (1/4 inch)
Backer Board
In Stock and Ready to Deliver
---
Ideal Tile Underlayment

Tile countertop, backsplash, floor

Limited Quantities Available

Price FOB NEXGEN Dock
Yes. In stock. Ready to Ship.
NEXGEN Building Products is committed to having the Magnesium Oxide (MgO) panels you need in stock at our North American distribution centers. Gone are the days when you had to wait for MgO products to ship from overseas.
NEXGEN can take care of the shipping logistics for you. Everything will be detailed in your Quote with no surprises. All prices are FOB NEXGEN.
Why not take the next steps and ask for a Quote to start the discussion?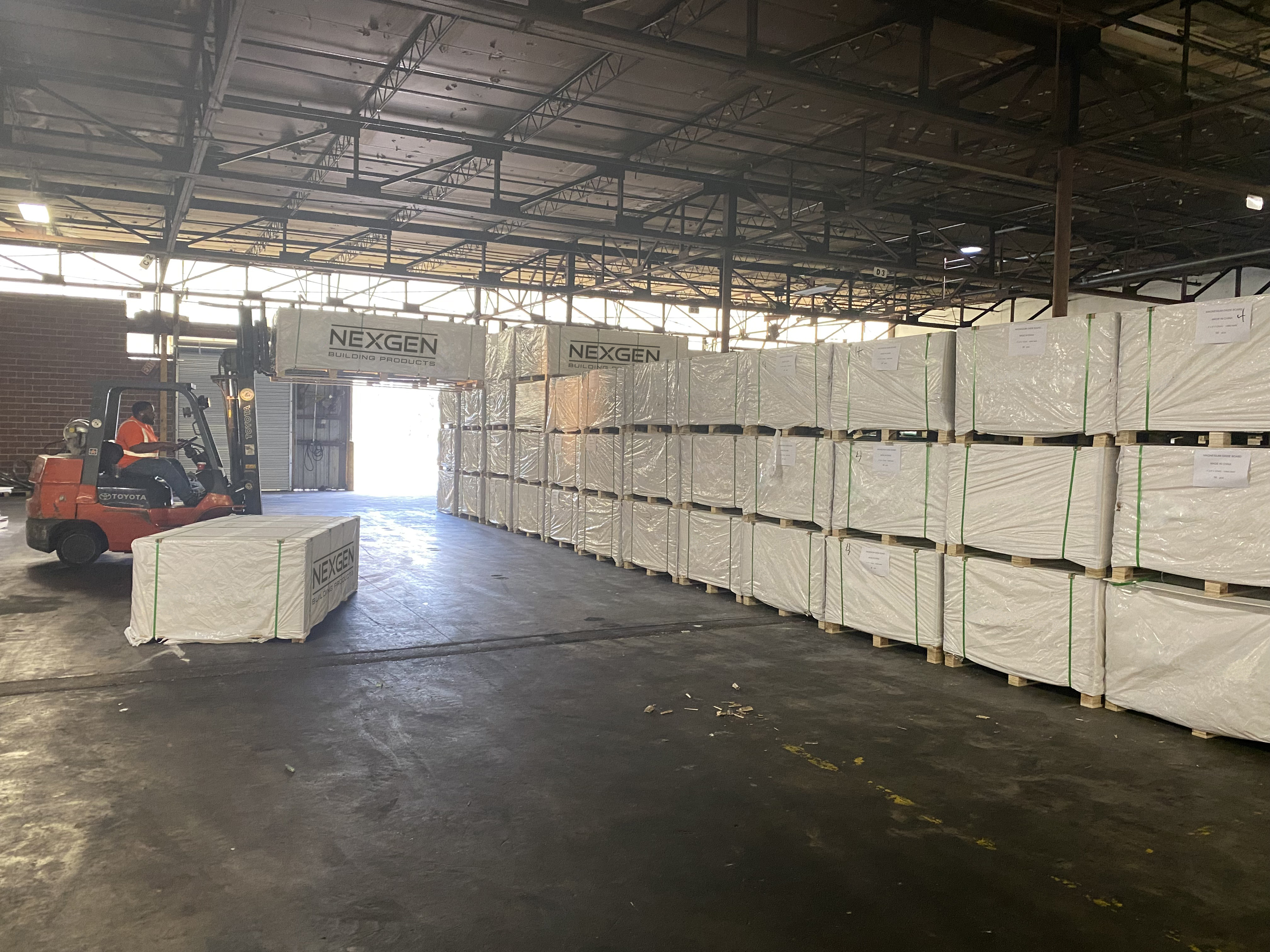 Building Technology comparison table
| PRODUCT COMPARISON | NEXGEN MgO Board | Stick Frame Construction | Tilt-Up Concrete Panels | Metal Insulated Panels | ICF Insulated Concrete |
| --- | --- | --- | --- | --- | --- |
| Carbon Footprint | Low | Med | High | Med | High |
| Mold/Bacteria Resistant | Yes | No | No | No | Yes |
| Thermal Insulation | High | Low | Low | Med | High |
| Fire Suppression | Yes | No | No | No | No |
| Flame Spread | No | High | No | No | High |
| Toxic Off-Gassing | No | Yes | No | No | Yes |
| Toxin-Free | Yes | No | No | No | No |
| Structural | Yes | Yes | Yes | No | Yes |
| Impact Strength | High | Med | High | High | Low |
| Water Resistant | Yes | No | Yes | No | Yes |
Entries in BOLD indicate high performance.
What is All-In Pricing?
Supply chain issues and volatility have caused many companies to quote their products as FOB China. This is risky for you. By having large quantities of material on hand, we have eliminated this issue. The prices we quote are the prices we invoice for, at our dock.
Are Discounts Available?
YES. All our pricing is quantity based. The more you purchase, the lower your price will be. Special pricing terms are also available for dealers, distributers, and large builders. Please call or email for quotes.
How are MAXTERRA Products Different?
Our formula, processes, and quality control ensure that you receive the best product in the market. We have more testing data and certifications than any other competitor in the world. We have ample product in inventory to meet the requirements of most customers.
What are the uses for MAXTERRA MgO Board?
There are many uses for NEXGEN MgO Board. It is a replacement for OSB, Plywood, Underlayment, and Gypsum. Some of the uses include:
Structurally Insulated Panels (SIPs)
Wall and Ceiling Board
Flooring Underlayment
Fire Rated Assemblies and Walls
Backer Board and Underlayment
Curtain Walls
Shaft Liner
Trim Materials
Sheathing
Facia and Soffit
Fencing
Which MAXTERRA MgO Board Do I Use?
Our 12mm (1/2 inch) boards are used as exterior sheathing and interior walls. Our 18mm (3/4 inch) board is used as flooring underlayment.
Is MAXTERRA MgO Board considered a Green Building Material?
Yes, it is. NEXGEN MgO Board is a mineral product, completely free of toxins such as asbestos, formaldehyde or silica, is manufactured completely at ambient temperature, and is considered a green product. During the curing process, MgO absorbs carbon, making it carbon negative.
Is MAXTERRA MgO Board Carbon Neutral?
Yes. NEXGEN MgO Board is CO2 negative meaning the product and / or its process absorbs CO2 and turns it into magnesium carbonate and that remains in the board until the board is retired from service, in which case, the magnesium carbonate can be recycled to make MgO and ultimately recycled into more MgO Board.
Has MAXTERRA MgO Board been tested?
Yes indeed. Our MgO Board has been subjected to some of the toughest testing being conducted on building materials today including the freeze / thaw and 2,000-hour weathering test, which simulates 20 years of wear and tear in all climatic conditions, including high heat and snow. Our MgO Board far exceeded the ASTM requirements. For our sanded back product line, we have completed all testing in accordance with AC386 published by the ICC-ES, using specified ASTM test methods for all products marketed. Our 12mm and thicker standard density sanded back products are Underwriters Laboratory (UL) approved.
Is MAXTERRA MgO Board dimensionally stable?
Yes, it is. Unlike Portland type materials the coefficient of expansion for MgO Board is extremely low; therefore, when selecting and installing products such as our exterior lap siding, there is no need to leave gaps between butt joints to accommodate for such expansion and contraction. This provides a much more aesthetically pleasing finish for many years to come. Refer to our test summary for actual test results.
What finishes can you use with MAXTERRA MgO Board?
Excellent, allowing you to finish NEXGEN MgO Board with any product you desire such as paint, Portland type stucco, synthetic stucco, wallpaper, stone, tile, brick and much more. The excellent adhesion properties of MgO Board also make it a perfect product for Structural Insulated Panels (SIPS), Exterior Insulated Finish Systems (EIFS) and interior wall systems using fabrics.